Purchase Travel Insurance Here
To file a claim with Travel Guard please call the toll free number 1-877-249-5376. You can start the claim process on the phone. You will need to tell them you purchased the "ALL SEASONS TRAVEL PLAN - INLAND RESORT" product number 940401 thru www.ivacationonline.com which has a Travel guard account number of 97908. They will assign you a claim number and begin to process the claim.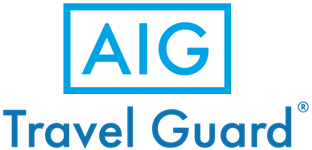 ivacationonline.com LLC Travel Insurance Division

offers optional trip insurance through Travel Guard, one of the top three independent travel insurance plan companies in the world. Travel Guard is a reliable, respected company whose plans cover six million travelers annually. We urge you to consider purchasing this Travel Guard plan to cover your vacation investment from cancellation penalties, unexpected medical expenses and travel/baggage delays to name a few.

The cost of the insurance plan is 8.6% of the total trip cost and you can purchase it right here on this page.

For a copy of the plan you are purchasingClick Here For More Details.You will receive a copy of this with your confirmation email. You may purchase coverage up to the date the final rental payment is made OR 30 days prior to arrival at the rental property, whichever comes first. If you are making a new reservation and you are scheduled to arrive in less than 30 days, you may purchase insurance as long as you do it at the time of booking. * Please see below if you have previously booked your trip and you are now within 30 days of the trip. You can still buy a travel insurance plan, just follow the link below.


* If you have previously booked your trip and it is now within 30 days of your trip, please click the link below to buy Travel Guard Travel Insurance:


Patent Pending Automated Online Booking System for Private Owners
Copyright © 2004-2023 byivacationonline.comLLC.
Use of this website constitutes acceptance of the ivacationonline.com LLCTerms & Conditions.